Demos
OUR SOFTWARE SUITE: BEAUTIFULLY MADE. SIMPLE TO USE.
Our brand of software goes by the name Made Simple Software. MadeSimple Software is born of the experiences of our fantastic group of web designers and developers who have been in the industry since the late 90s. We've seen technologies come and go, have had to adapt, learn new languages, stay on top of design and coding trends, adjust to the mobile revolution, and all of this while providing quality services that our clients can be proud of.
Over time, we began to realize that in some cases, things were moving too fast and in others, almost not at all. When it comes to software, there's no lack of options out there, but there is a lack of quality in many places and in certain niches. As we worked on specific projects for a range of different clients, some of the same requests kept coming up. We were asked for simple CMS software that wasn't WordPress, or a media gallery that was simple to install but packed with features, or a way for clients to manage their site based on analytics data. The more requests we received for these products, the more we began to realize that there was little on the market that really solved these problems in an effective manner. From that point on, we decided to build our own. Made Simple is the result.
CONTENT MANAGEMENT
MadeSimple Content Management System is a rich HTML text editor designed to make managing your website simple, convenient, and efficient. Unlike other editors and CMS' out there, MadeSimple provides real-time, on page editing so that you can see your changes before you save the page you are working on. No other CMS is easier to use!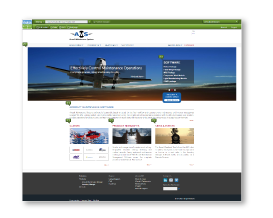 FEATURES AT A GLANCE
Live on-page editing, see your changes on
the page while you edit
SEO optimization tool for every page
Manage page content independently from
other page elements
Manage site wide elements from one
location (ex. footer, sidebars, etc.)
Cloud based, secure access anytime from
anywhere
MEDIA GALLERY
MadeSimple Media Gallery is a simple stand-alone photo and video gallery that can be quickly added to your website within 10 minutes of purchase. It's simplicity and flexibility make the ideal choice for users who want to have a full-featured media gallery to showcase their photos and videos. Add it to your site and make it your own.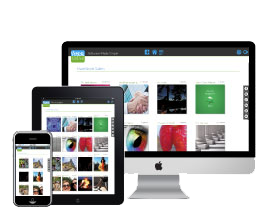 FEATURES AT A GLANCE
Social media feed integration
Beautiful and simple user interface
Use ftp if desired for unlimited upload
batches
Drag & drop batch uploads
Integrated customization options
Advanced customization via CSS
Responsive design for mobile devices
Optional slideshow feature
Quick installer