Case Study: Tech Service Pros Website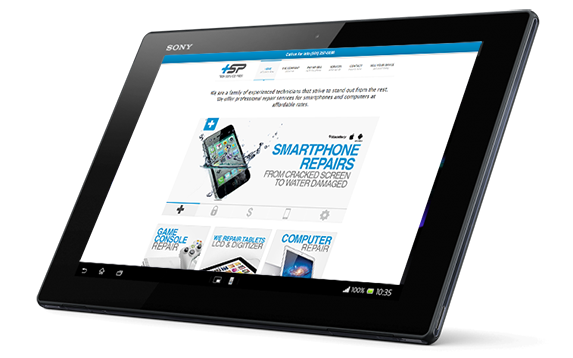 TECH SERVICE PROS - PHONE AND COMPUTER REPAIR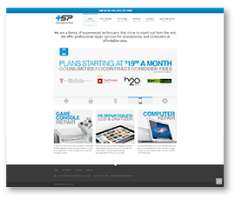 Features:
E-commerce
User Accounts
Payment Processing & Billdrop
WordPress based
Quick Notification Area
Advances i-frames
SEO
Anti-Malware & Brute force protection
Admin area with:

Shipping Manager
Sales Reports


"No frills" they said. "We want something simple and intuitive. No fancy widgets, no complication signup process. Our clients have broken devices and they want an easy way to get them fixed, to get them sold, and to get their pay-as-you-go plans refilled." That's what we were told. Well, it's always easier said than done, but simple is a challenge we love undertaking. So we did.
So, we presented some designs, got great feedback, refined them and came up with what you see here. Simple. Functional. We used the WordPress platform and created a very visual interface so people could quickly find what they were looking for.
Then we set about creating a section where users could quickly refill their prepaid phone credits on T-Mobile, Red Pocket Mobile, H2O Wireless and Simple Wireless providers. The last piece of the puzzle was an area where users could get real-time quotes for their used phones and tablets. It all works flawlessly and satisfied the client's objective: no frills.
Conclusion
Ask and ye shall receive. We were asked for something that works well, that was intuitive, and that would allow users to get to what they wanted quickly and painlessly. What we provided was a site that was extremely simple to navigate, incorporate searches where needed, used graphics to lead the users to the desired end-points, and incorporated the latest technologies in order to make it all work smoothly. Our only complaint, was that the combination of WordPress and their server, made for a site that is slower than it should be. Alas, they should have gone with Vij'n Hosting. But you can't win 'em all.
Sample views