Case Study: Openface internet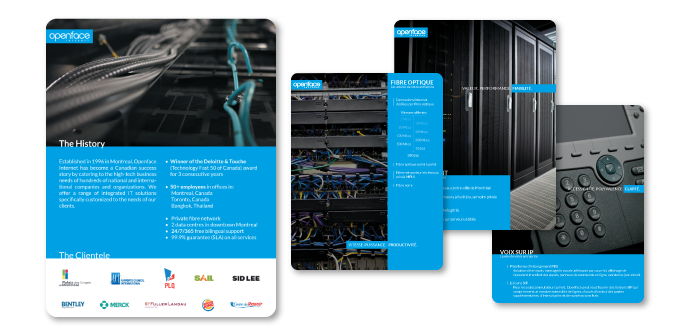 OPENFACE INTERNET - INTERNET CONNECTIVITY, VOIP AND HOSTING SOLUTIONS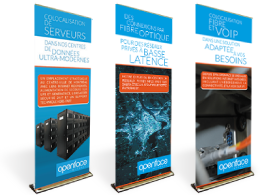 Openface Internet is a rapidly growing ISP and Internet solutions company based in Montreal, Canada, with offices as far away as Thailand. Openface provides ultra-high speed internet connections to companies that require high bandwidth connections for both internal and global communication. Specializing in Dark Fibre networks, hosting, and other high-quality enterprise solutions, they are up against some of the largest telecommunication companies in the world. Therefore, despite soaring sales, the team at Openface was aware that they needed to dedicate more resources to their marketing.
With this in mind they initially approached us to produce banners for an event they were sponsoring. Shortly after, they decided to place banners in some of the buildings in which they installed Fibre networks to increase exposure.
With those projects complete, they wanted to create a series of sales tools that would open doors with potential customers and provide a synopsis of their services to facilitate sales and increase conversion rates. We settled on a pdf catalog for online communications and a printed sales kit for face to face interactions between members of the sales team and their potential clients. The sales kit includes a custom die-cut folder with sleeve, business cards and rounded corner sales sheet inserts; all using their Pantone corporate colors.
Conclusion
Openface is a valued client with great potential for growth and continued expansion. Armed with upgraded sales tool and an appreciation for the value of marketing, they are set to continue on their stratoshperic trajectory.
A closer look at the work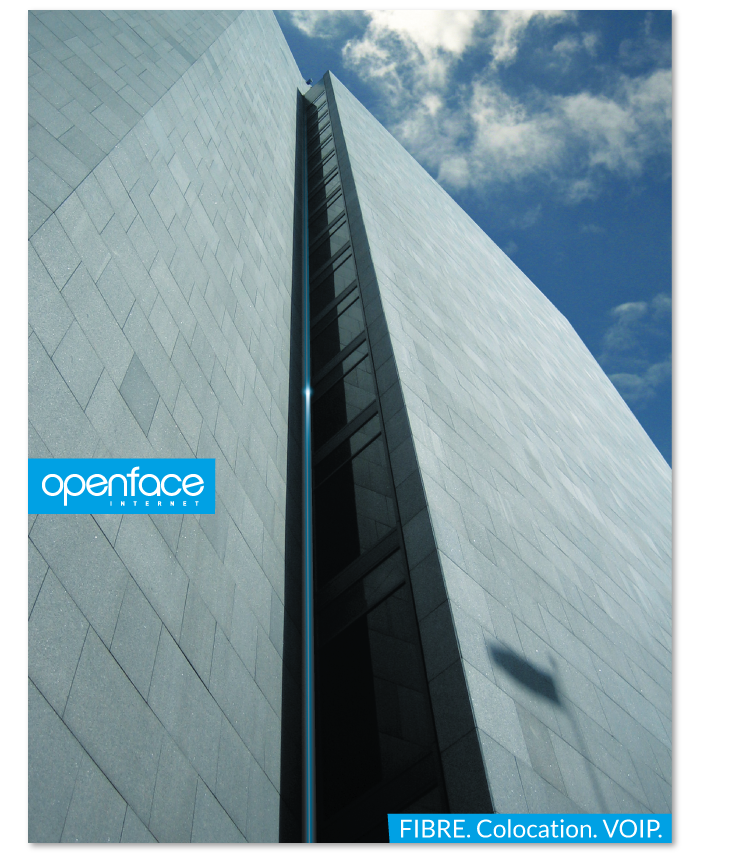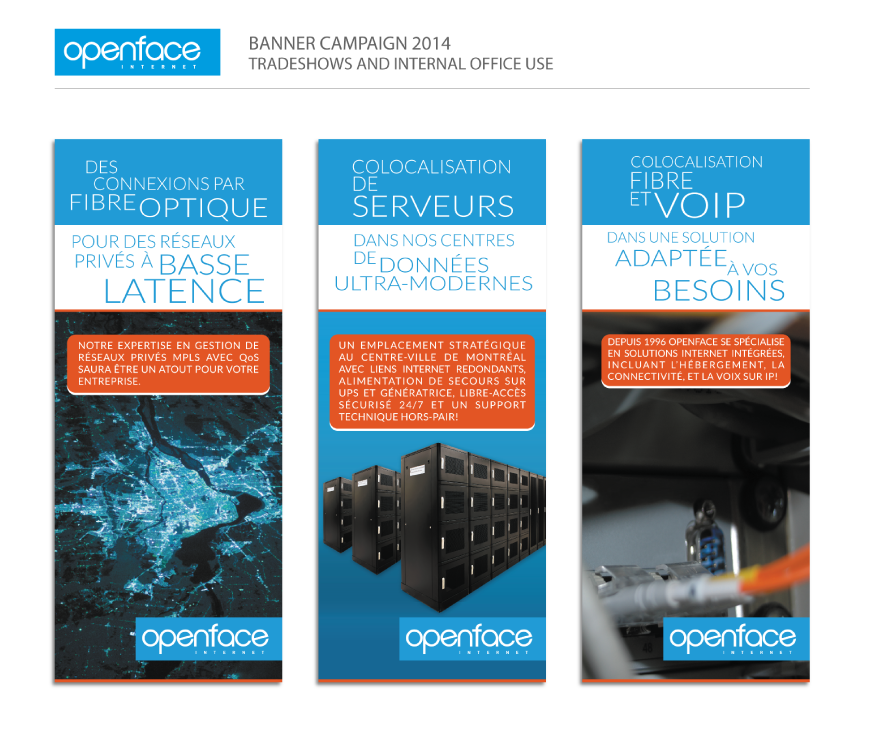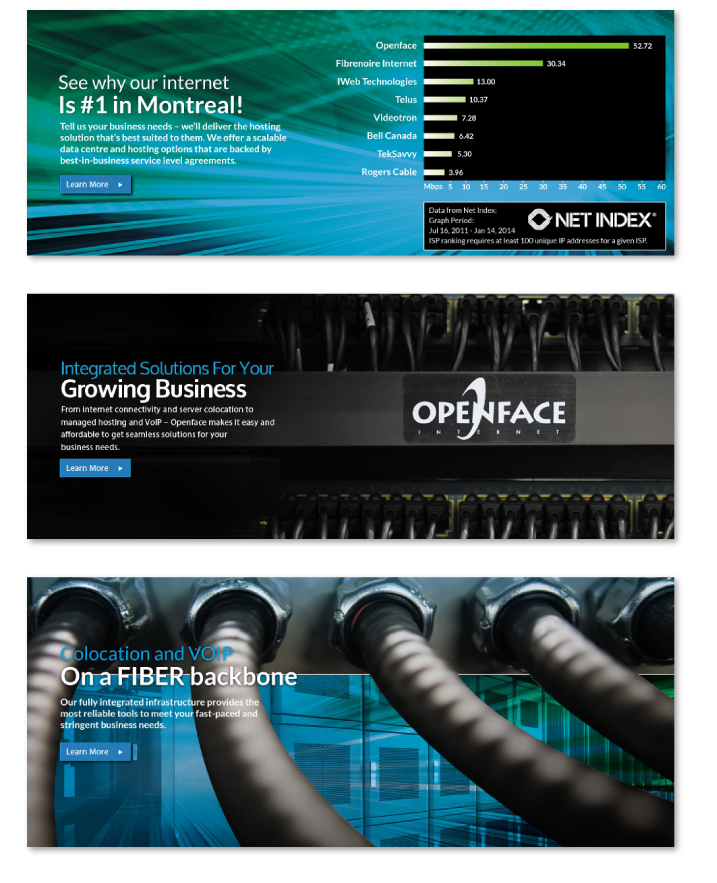 In the words of our client
Vij'n interactive has done an excellent job of understanding our requirements and reconciling them with our overall strategy. Sasha's dedicated team of professionals have demonstrated competence, integrity and innovation at every turn.
Nicolas Philiptchenko
Marketing Director