Case Study: MadeSimple Website & Software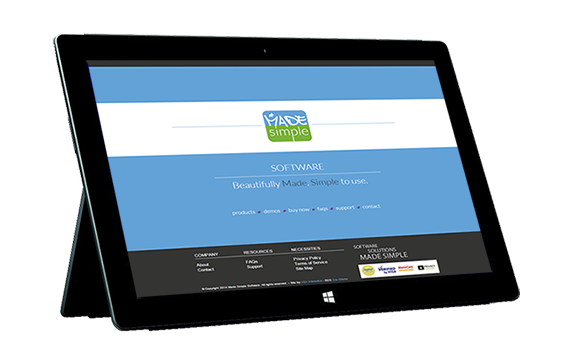 MADESIMPLE SOFTWARE - BEAUTIFULLY MADE. SIMPLE TO USE.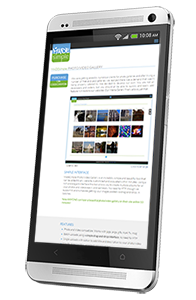 The MadeSimple project was a unique one for us. While it's clearly self-serving to use one of our internal projects as a case study, we think it represents an important aspect of what we do and how we do it.
MadeSimple is a brand of our own software that we sell to ongoing clients and in one case, the general public via an online software marketplace. MadeSimple is the result of a collaboration of our fantastic team and a colleague we've been working with for a number of years. Little did we know when we met him, that we would embark on this project together, to bring quiality software to the world.
"The carpenter's door is always broken". That's a quote we often use around the office. The truth is, it's easier to work on our client's projects than to execute our own internal ones. In the run to enabling our clients' succes, it's easy to put some of our own personal objectives to the side. That's something we did not want to do with MadeSimple. So, we set ourselves a deadline, and well, we almost reached it. We were off by only 2 weeks, which, for an internal project, is quite impressive. The result however, is even more impressive. Our small but ever growing suite of software products have been field tested and has received great acclaim. Of course we're always working to improve them as no software is ever "complete".
We wanted a simple site using a design esthetic we've never used nor seen elsewhere. But we also wanted to make sure it wasn't different for the sake of being different. Our product is software after all, mainly geared to other professional web design firms, but also to the end-user. We wanted something light, clean, professional easy on the eyes and simple to navigate. Like our software, we wanted something Simple, Beautiful, and Functional.
Conclusion
Our MadeSimple Software suite currently includes a CMS (Content Management System) and a Media Gallery. We are also currently working on our Press Manager and a Dynamic Marketing Content Manager which will be available in 2015. The carpenter's door, looks great.
Sample views