Case Study: LAB RESEARCH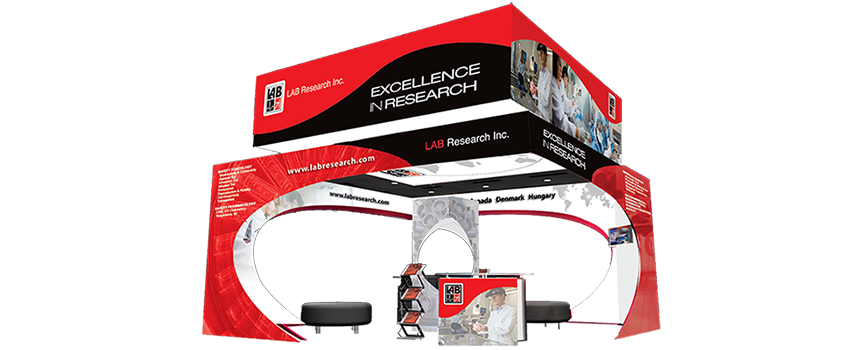 LAB RESEARCH - SAFETY AND HEALTH RESEARCH LABORATORIES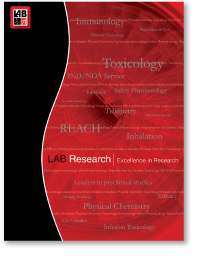 We worked with LAB Research for over half a decade and during that time we executed over 200 different projects for them. We quickly become their de facto production house for everything from promotional mugs, to email newsletters, to brochures and kiosk design.
With the help of a long-time client, Cecilia Ponzi, who had recently accepted the position of Marketing Director at LAB Research, we began churning out close to a hundred projects a year. We were under Cecilia's very watchful eye, and we had to adhere to the client's branding guidelines with every production, but it was a responsibility we were happy to undertake.
Not a day went by that we weren't working on a project for LAB. Deadlines were often tight and the pressure was high, but we met them every time all the while producing work that our client was happy to share with the world. We produced banners for their North America branch, brochures for their European branch, Christmas cards, sales sheets, scientific documents, web banners, business cards, posters, powerpoint presentation, flash magazine, the list goes on.
Conclusion
Being a design firm requires more than just being able to provide a one-off product, it's about being able to maintain a high level of quality over the lifetime of the company, providing consulting, advice, and meeting deadlines. It's about maintaining relationships and being able to prove yourself every day. It's about being there, and being good at what you do, always!
A closer look at the work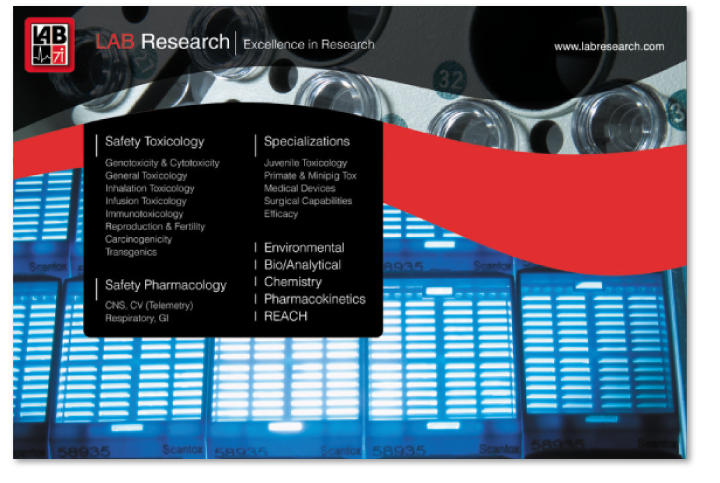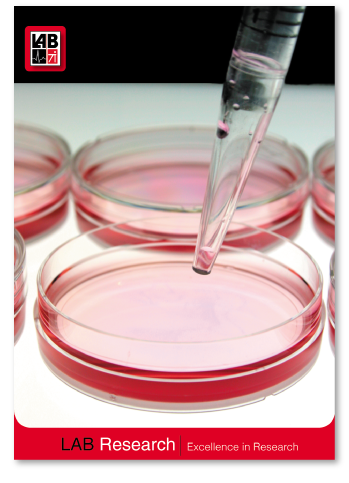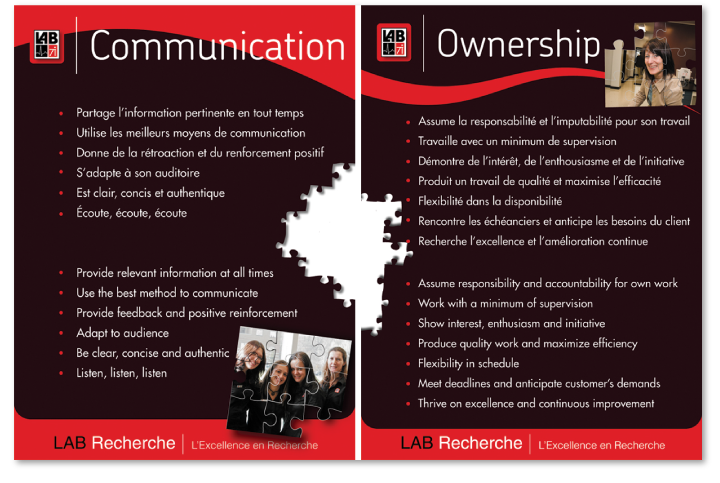 In the words of our client
I have been working with [the Vij'n Interactive] advertising agency for over 8 years. During that time, I have always appreciated their patience, listening skills and most importantly their ability to meet our projects on-time.

Vij'n brings a very good quality of creativity, ability to keep their commitments and an understanding of your business to any project. I highly recommend them for any communication, advertising or branding program you may have.
Cecilia Ponzi
Marketing Director