Case Study: aircraft maintenance software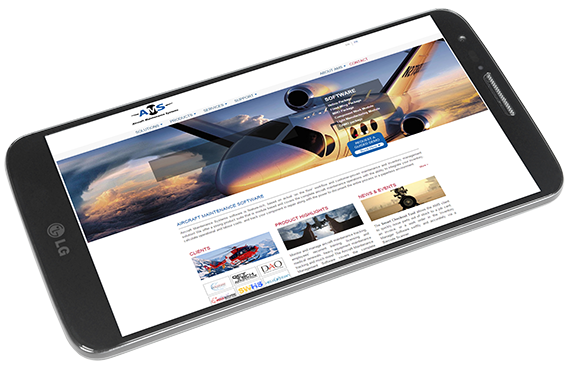 AMS - AIRCRAFT MAINTENANCE & INVENTORY MANAGEMENT SOLUTIONS
Features:
MadeSimple CMS
Newsletter Subscription Feature
Advanced Clicktale Analytics
Career Application Form
The Aircraft Maintenance Software website project is one of our more basic website productions. They needed a corporate site that would appeal to a clientele of generally older men and women from around the world who were managing small aircraft fleets. But we needed to make sure that we wouldn't choose a layout that would alienate the often younger engineers within those firms as well, as they were more likely to be the ones with whom AMS would have first contact. AMS' old site was extremely dated, was unappealing, overly complex in its navigation and had terrible conversion and user engagement rates. The site badly needed a refresh.
The process was admittedly much longer and less straighforward than we would have expected, as the client's company was bought out and restructured but we had their trust and they had ours. So we stuck with it, we followed-through and we made the necessary adjustments, going through a second round of design and development to achieve a look the new owners wanted. The process has never really stopped as we continue to make improvements to the site, integrating advanced analytics by both Google and Clicktale. We've helped improve user engagement through a referral program, and a newsletter subscription feature, incorporate a guided demo option, provided job application form, and a news & events section. And to allow for easy updating we provided our MadeSimple CMS.
Conclusion
Perseverance, integrity and communication are just as important in this business as competance and raw talent. Projects like the AMS website are proof of that and provide important lessons. We continue to work with AMS to increase conversion rates, improve sales and user interactions on the site. But more importantly, we have earned the respect and the trust of another client. To us, that's even more important.
Sample views

In the words of our client
Adaptive - Solution-Driven - Efficient. These three qualities best describe Vijn's services in the past year. AMS has benefitted from their expertise in the implementation and evolution of our CMS website. Not only is our website performing better than ever SEO-wise, visitor engagement is increasing and general ease of content viewing has greatly improved. We look forward to continue working with Vijn within our online strategy as our branding and content creation approach continues to develop.
Mieka Kamphuis
Marketing Director